How to Promote Your Waxing Business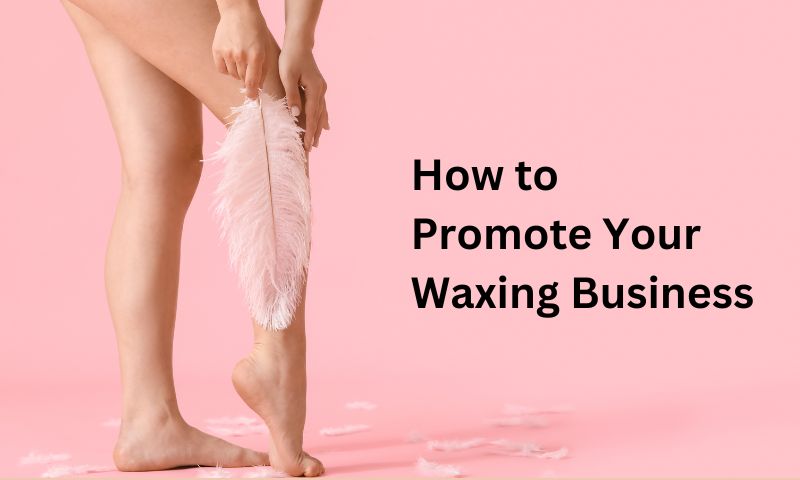 Waxing is often called 'the arm' of the much larger self-care industry. It is already a booming business and has ample growth potential. Even so, simple marketing strategies can help you stand out from the competition and build a growing base of loyal clients.
Let's take a look.
Use the power of social media
Social media has become an invaluable tool to reach potential customers. Promoting your waxing business can be a great way to stay in touch with your existing and potential customers. Create posts and videos about your services, and design attractive promotions, offers, and giveaways. Target your posts to your target audience, and engage with your customers via comments and messages. Use hashtags to help your posts reach a larger audience and track your performance using analytics tools.
Here are a few ideas of what you could post on your preferred social media channels:
Share images of your customers looking and feeling great after being waxed
Post tips educating people about waxing
Post product-related photos such as waxing tools, lotions, and aftercare items
Showcase any awards, certifications, or recognitions you have received
Host live Q&A sessions discussing waxing and other topics
Share customer testimonials
Post photos of your waxing space
Host contests and offer discounts on services
Use social media stories to highlight behind-the-scenes content
These are just some ideas. Be creative, brainstorm, and do what you feel is best for your business.
Do promotional events
Organizing promotional events can be an effective way of marketing your waxing business. Be creative with your ideas - host a contest, offer discounts or free samples to customers, or organize a special event. Take advantage of holidays and special events in your city. You could host a one-off event at your business or attend a community event. You could also gather industry insiders at a networking event or launch a new service at an event. Promotional events can be great opportunities to showcase your products and services, increase brand awareness, and build relationships with potential customers. These events can also be an effective way to capture customer information for future follow-up.
Offer Packages
Packages are attention-grabbing. Customers are drawn to packages for their convenience and cost-savings. Plus, people love to try new options.
You can create upselling and cross-selling packages. For example, combine hot-selling items and offer them at a discount rate, or combine a popular service with a not-so-popular one and offer a discount to spread awareness.
Creating and promoting packages can be tricky. Do not create packages that you want to sell. Create packages that your clients would like to buy. Check your sales record and list services and products that sell the most. Group them together and create a fantastic holistic package. Offer it at a lucrative price (but still profitable to you) so people won't hesitate to try it. Ask your staff to help you determine what packages will work the best. Since they directly deal with clients, they have better knowledge and can give you some insights.
The packages are for more than just your existing clients. They can bring in new clients. So, promote these packages on social media, take out flyers, send messages, and ask your clients to forward this information to their contacts. These are just some of the ideas on how you can spread the word about your packages and increase footfall.
Referrals
Referral programs can be an option for promoting your waxing business. You could create a referral program and ask your customers to refer new clients to your business and, in return get something for free. For example, offer a free wax or an add-on in exchange for a referral.
Referral programs are low-risk and low-budget promotional strategies with a reasonable success rate.
Provide outstanding service
No matter your marketing strategy, it is important to nurture your existing customers! A loyal customer base is necessary for any business to survive.
Studies have concluded that acquiring new customers is 5 to 7 times more expensive than retaining the old ones. So, make sure you provide outstanding services to every customer. When your customers leave your salon happy and satisfied, they will recommend you to others - even if you don't have a referral program. Serve them to the best of your ability.
Conclusion
The above ideas are some tried and tested things you can do to promote your waxing salon. They are low-risk promotional ideas that do not require as much investment as, for example, advertising. Plus, they help attract the target audience's attention in a fun and engaging way.