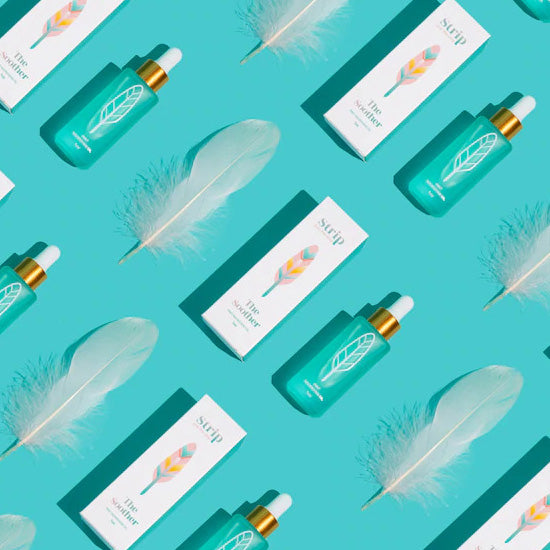 Waxing, Body & Beauty Products
Tawnya Fornerod, Owner of Just The Strip
Tawnya is a seasoned professional in the skincare industry with over two decades of working in the industry.
Tawnya's entry into esthetics and skincare started with her working in a salon. Two years later she opened a spa with her parents but soon sold it, recognizing that working with family had its challenges. In 2013, Tawnya and her husband, Roeland opened Wax & Lash; a beautiful waxing, lash lift and brow lamination salon in downtown Denver. Over the years Wax & Lash has kept growing, now offering waxing and skincare in three Denver locations. Wax & Lash salons use all Strip products!
In 2020, Tawnya opened Just The Strip after recognizing a demand for quality skincare, both for professionals and consumers.
Tawnya has always been unique & creative with branding. While the skincare industry is chock-full of high-end luxury branding, Tawnya wanted to be different. She wanted something playful, gender neutral, and inviting, yet still beautiful and simple.  Never compromising her vision of quality in the services and products she has provided in her almost 20 years of experience. As a self-proclaimed perfectionist, she has always been fully committed to mastering her work in the industry.
Tawnya's direction with her passions has always been creating long-lasting connections personally and professionally. She knows transparency and truth are essential when it comes to building something genuine and reputable. Even her oldest son, Lotus oversees Strip's warehouse and shipments.
Nomadic at heart and ready to look beyond Denver, Tawnya's latest adventure has been finding her dream home. That home was in Southern Oregon. Bewitched by acres of charming land in a leisured patch surrounded by nature, she's been busy decorating, gardening, spending time with family, and forever brainstorming ideas for her beloved businesses.