Choose the Right Oil for Your Waxing Business and Clients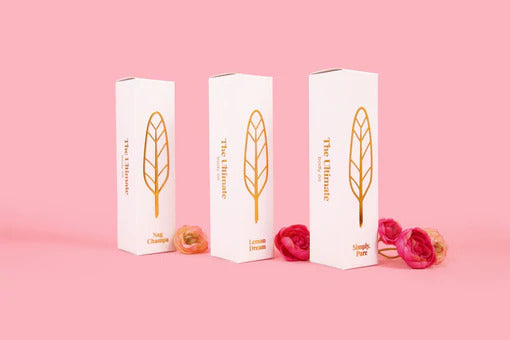 We offer many amazing oils, for professional use and to resale to your clients. Here's a quick cheat sheet to help you pick just the right product(s).
Nourishing Oils
Nourishing oils are designed for the professional to use after wax and for home use by the customer.
PRO 8 oz size is intended for the professional use in the treatment room to use after a wax. You can introduce the product to your quest, which leads to an easy sale. Nourishing oils are wonderful products for after wax to nourish and sooth the skin.
1 oz size is for retail. When your guest purchases a nourishing oil, this is the product they go home with. A few drops go a long way.
Nourishing Oil Blends
This oil is a lighter blend of oils that quickly absorbs into the skin and will not leave an oily residue.
Oil blends: grapeseed oil, jojoba oil, sweet almond oil and tea tree oil.
Nourishing oils are designed to soften the hair, skin and the follicle which makes for a much more comfortable wax. When the hair and the follicle are soft the hair slips right out of the follicle with the wax. It also helps prevent ingrown hairs.
The tea tree oil helps heal the active irritations caused by ingrown hairs.
Comes in Two Formulas
Nourishing oils come in two formulas
1) A NUT FREE formula
- Plain Jane
2) Regular formula
- Silky Smooth Sandalwood
- DREAMSICLE Vanilla Citrus
- Slow Your Roll Lavender (with Lavender essential oil)
Plain Jane and Slow Your Roll are also fragrance free and perfect for those looking for an all natural formula.
Pre/Post Wax Oils
Pre and Post Wax Oils are for PROFESSIONAL use in the treatment room.
They are PURE Sunflower Oil with no other carrier oils.
Sunflower Oil is great for all skin types and creates a barrier between the wax & the skin. They can be used with soft & hard wax applications.
Use less oil when using hard wax.
Three scents to choose from:
1) Simply Unscented
2) Sandalwood Vanilla
3) DREAMSICLE
We may try a Lavender Formula in the future...
Sunflower oil is a non-comedogenic carrier oil which is highly absorbent, and won't clog pores. It's non-irritating for most people, and can be used on all types of skin, including dry, normal, oily, and acne-prone.
Ultimate Body Oils
The Ultimate Body Oils are designed to be sold to the guest for home use. Some professionals use them in the treatment room as a massage oil.
The ultimate body oils have a blend of heavier, healing & very hydrating oils including Sunflower oil, Jojoba, Grapeseed, Sweet almond and Argan oils.
They are wonderful on wet skin after the shower or pumped directly into the bath.
The Simply Pure is Unscented and the Lavender is Pure ESSENTIAL oil based. These make great options for those looking to stay all natural.
The other scents are scented with high quality fragrance oils. These oils truly hydrate and soak right into the skin leaving you feeling hydrated and smelling amazing.